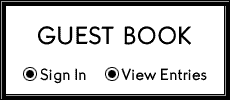 This website is Copyrighted by Angelic Maltese ALL rights reserved.

Ivy~Full grown 1.4 pounds

Our girl Ivy, that we produced has appeared on t.v. and won the smallest dog in Western Washington contest.

Pixie full grown 1.6 pounds~Matikia 5 pounds

Angelic AKC Maltese Babies are raised in our Christian- country home on five acres in a small town near Olympia, Washington. We have been married for 22 years, have five children and put all we have into our kids and our dogs.  One or more of us are home with our Maltese babies most of the time. We are all animal/dog lovers and are rarely seen away from home without several Maltese babies with us. They are special little angels and are the perfect companion dog.

Excellence can be obtained if you...

Risk more than others think is safe,

Dream more than others think is practical,

care more than others think is wise,

and expect more than others think is possible

(author unknown)

Shipping Available Via Ground or Air Transportation

Tucker~ Jazzy Isabelle~ Mandie

Our Sweet Ivy~Nicole now lives with Cindi in California

Email is preferred for a first contact as we get so many phone calls it is hard to return all the calls, especially with time zone differences.  I can answer questions and emails late at night.  I prefer to talk to each person myself and don't want to hire anyone to answer phone calls and emails for me so if  after we have exchanged emails and a phone call is needed and wanted I would be happy to call you or set up a time where you can call me

sSee the our parents page for updates on our Angelic Maltese

To use the No Right Click script
UPDATE JUNE 2011~ ALL OF THE MALTESE BABIES HAVE BEEN ADOPTED. WE EXPECT TO BREED ANOTHER LITTER IN 2012 SOMETIME. IF YOU ARE INTERESTED IN GETTING ON OUR DEPOSIT WAITING LIST EMAIL US AT:   AngelicMaltese@yahoo.com